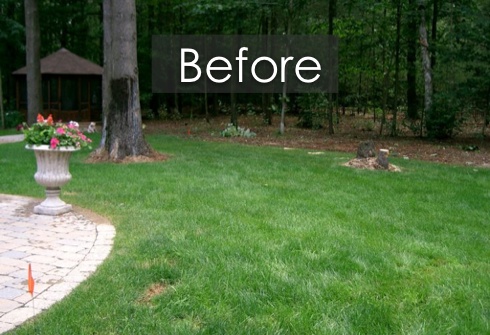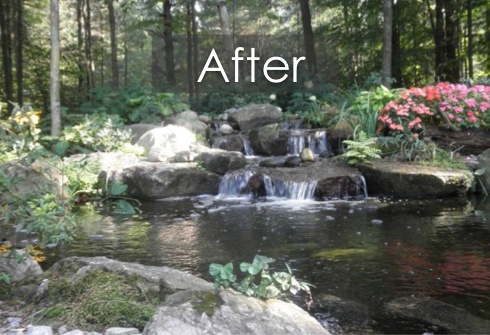 "Debbie and I have always been attracted to the sight and sound of water. Upon completion of our new home, we contacted Doug and Judy Harvey of
DJ Harvey's Pond World Inc.
to provide us with ideas for our Back Yard landscape. We had considered installing a pool but were very intrigued by the suggestion of a pond with a Waterfall and stream in its place. We were immediately excited about the possibilities that a unique feature of this sort would present.
Our pond is now a stunning showcase for our friends and family when we entertain. The design and attention to detail makes this water feature magnificent. It has brought Debbie and I many hours of tranquil relaxation in what is now our own backyard retreat. The most satisfying aspect of this type of investment is that is grows to be more beautiful every year. This has been one of the best decisions we have ever made. It was a big job however, when Doug and his team had completed the project, it was as if nothing had happened. Although a substantial investment, we know the value of our home has increased by an equivalent amount. We would do it again in a minute!"
Jacques and Debbie Demers