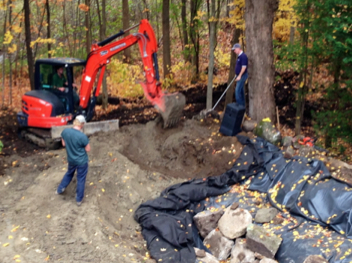 Pond Construction

From Design and construction to the final touches, DJ Harvey handles every aspect of your water feature project. They start with an initial design consultation that includes a visit to your residence. Then you will discuss project planning and scheduling, taking you through the full process of designing a feature that is suited to your outdoor space.
Large Project Consulting Services
DJ Harvey is highly regarded in the project management of large water features. It is crucial that your pond or lake be properly designed and engineered to insure its success. We work with clients all across the globe, offering a wide range of services. We understand that projects should be approached with a partnership mentality.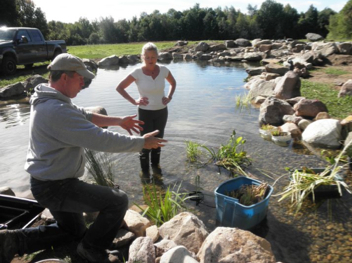 Water Feature Maintenance Service
Spring Opening – installing the pump, filters and products for pond opening. Spring Cleaning – our team has a step-by-step process that mimics the natural processes in Spring. Fall closing – installing an aerator for successful wintering of fish, removing filters and pumps when needed. Pond Restoration– repair and upgrades of existing water features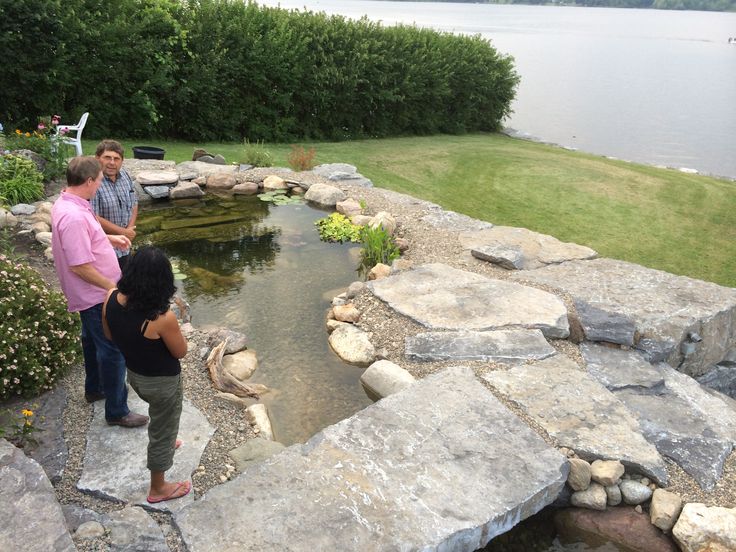 Water quality solutions
A wetland filtration system is the perfect solution to reduce sediment and provide clearer water. If you have an existing earthen pond or lake and would like better quality water, a waterfall or stream will not only beautify the feature, but also help to aerate the water by infusing oxygen. This provides a healthier environment for plant and aquatic life.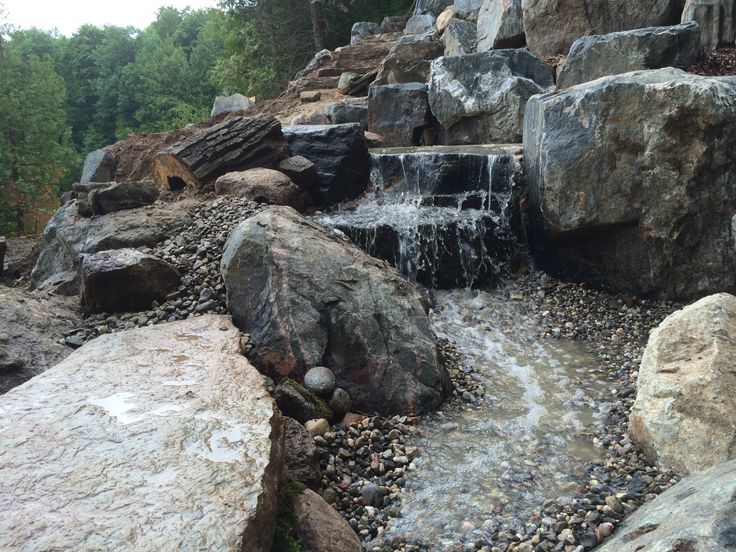 Rain Water Harvesting
Harvesting water is an environmentally friendly solutions. Rainwater is gathered and reused for irrigation, watering gardens or even washing your car. Rainwater harvesting provides an independent water supply during water restrictions. A system can easily be installed on any property.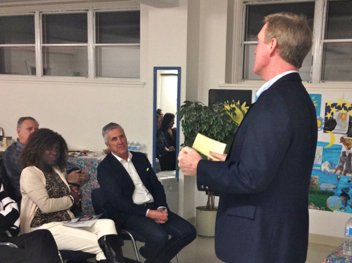 Keynote Speaking and Training

Doug and Judy Harvey's reputation as inspirational speakers is based on their ability to tell stories that inspire and move audiences. They have over 20 years of experience teaching contractors and business owners how to seek and create new opportunities by developing skills that lead to meaningful relationships. Their extensive Sales background makes them the perfect Sales Trainers for your organization.
We are passionate about what we do because we feel our work supports the environment – providing a home for frogs, fish and aquatic plants while attracting many species of birds and other wild life. As such, we offer a range of complimentary services, including design consultations, water feature maintenance, large project consulting, rain water harvesting, earthen pond and lake filtration, aeration and water quality solutions, as well as keynote speaking and skills training seminars.